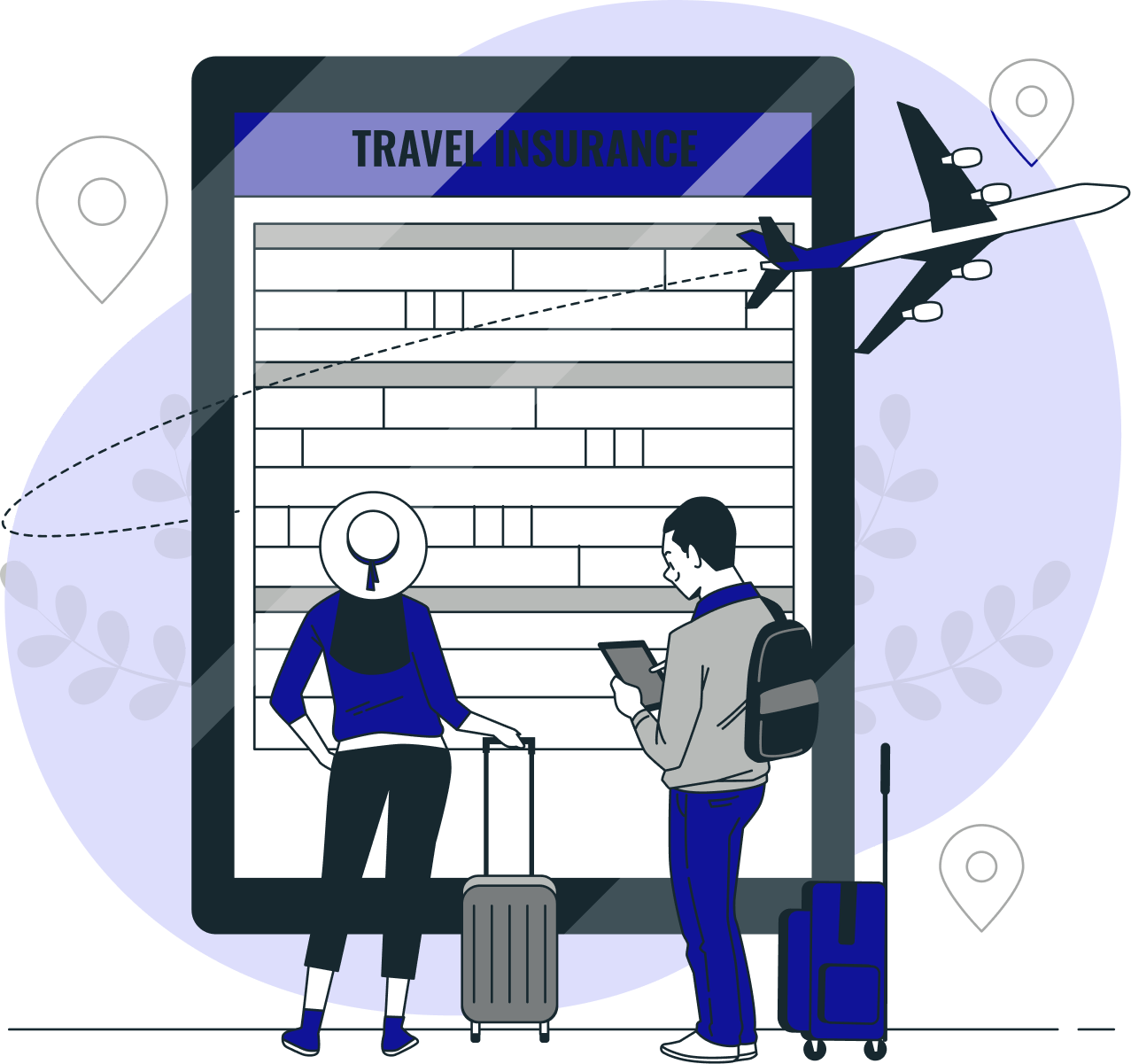 Travel Insurance offers coverage against various types of emergencies like medical expenses. The medical expenses involve medical evaluation and repatriation, detaining checked-in baggage or absolute loss of checked-in baggage, forgotten connections, financial emergency assistance, and so on.
A travel insurance policy is an important piece of documentation that is beneficial when you travel abroad. We must buy a travel insurance policy in advance to cover the dates you've travelled on. Not only has this, but travel insurance also provided you with the freedom to enjoy your trip without any interruptions.
So, always make sure that you have the right travel insurance policy that covers all your needs and can be bought online through Belair Travels. Buying travel insurance online would help you to stay secure in case of a mishap. Belair Travels offers travel insurance plans for adventurous travelers and senior citizens. Travel insurance can be availed for multiple or single trips, depending on your needs and budget. 
The multi-trip travel insurance plan is handy for the frequent travelers and it insures all the multiple trips within the specified duration. The cost and coverage of travel insurance depending on the nature of the trip. 
Getting a travel insurance cover among the foremost things to do if an overseas trip is on your calendar this year. A business tour, an educational opportunity, or a planned vacation time with family – for the countless reasons you may have, you must never forget that is critical to secure your trip as things may not go as expected. One may fall sick, get injured, face trip delays, or lose documents or baggage. A travel insurance plan helps you manage some major travel-related risks and finance with ease.
Travel insurance covers your trips against unexpected medical and non-medical emergencies, including expenses incurred for hospitalization, loss of passport, check-in baggage etc.
Why do you need Travel Insurance?
You need a travel insurance policy for various reasons like -
- Overseas medical emergencies
- Delayed flights
- Country/Visa Requirements
- Loss/Delay of Luggage
- Cover for Natural Calamities or Human-made Disasters
- Missed Flights/ Trip Cancellation
- Study interruptions
- Flight hijack
Travel Insurance Products:
- Overseas Travel Insurance
- Individual Travel Insurance
- Schengen Travel Insurance
- Student Travel Insurance
- Additional Tips for Opting the Best Travel Insurance Plans
- Asia Travel Insurance
- Senior Citizen Travel Insurance
- Annual Multi Trip Insurance
- Corporate Travel Insurance
- Domestic Travel Insurance
Any financial loss occurring before or during the trip is covered by the travel insurance coverage as a comprehensive cover. The trip can go down the hill due to some unforeseen situations very quickly and easily that can put you at a financial loss. It is where the Travel Insurance Policy provides the safety net and saves your trip.
At Belair Travels, we offer various destination-specific travel insurance plans, as per the specific needs of travelers. You can also buy online travel insurance without any hassle of going to agents and starting the tiresome process.